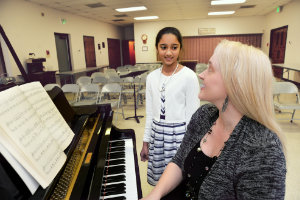 Selecting a CMTA member as your child's music teacher provides your child with a wide variety of performance and learning opportunities with an instructor who continues to pursue professional development through participation in lectures, workshops, conferences, master classes, and performance events. CMTA sponsors numerous student events throughout the year for all instruments including adjudicated festivals, master classes, contests, and exams.
Click the "Find A Teacher" button below to find a CMTA teacher near you!
To view a list of all CMTA teachers, leave the zip code field blank.
---
If you would like assistance selecting the right CMTA teacher for your student, please call Grace Chwa at 817-773-8730, or email her at le_chang2@yahoo.com with questions!